Newsletter
Spring 2006
Volume 19, Issue 7
Marketing to women: a no-brainer
A study by Lucid Marketing and Modern Mom, found that regardless of who brings in the household income, women handle the household finances. When asked whether they consult with their spouses when making purchasing decisions, 26% said "never" or "rarely", 29% said occasionally". Only 15% of those in the survey said they always consult their spouses. The one exception seems to be the purchase of a car. Cars.com found that 40% of women they surveyed were influenced by their husbands in making this buying decision. (Women also relied on car reviews, family, friends and the Internet, but to a lesser degree).
It seems intuitive: most purchases are made by women, therefore, more advertising should be targeted to women. Advertisers may take steps to reach women by going with media entities that can demonstrate women-appeal, like cable networks Oxygen and Lifeline. They can also tailor the content of their ads to women. Lifeline (60%) and Oxygen (57%) have the highest percentage of female-targeted commercials. Not surprising, Spike, the male-oriented cable network, has the lowest (11%). Whether advertisers go with a venue that clearly targets women in its programming, like Lifeline or Oxygen, or goes with a media entity with more balanced appeal, selling to women requires a different creative strategy. It is worth the effort.
Automotive shifting money into online
In "Automotive Online, Gearing up for Greater Spending", Web research firm eMarketer forecasts that the auto industry will account for 15% of the $17.8 billion in online advertising next year. This is not new money, buy money shifted from other media. Popular automotive content sites report inventory sellouts, and research shows that consumers increasingly use the Web at some stage in the buying process.
Cox Radio debuts New 96.7 The Coast
Micro-targeted to Fairfield County coastal residents, the New 96.7 The Coast, will play a full 50 minutes of hits from the 60's through today. The station's format was developed in response to research conducted in these coastal towns. Designed by Fairfield County residents for Fairfield County residents, it will cover local traffic, news, and community events. Cox Radio wants the New 96.7 The Coast to become a powerful Fairfield County brand.
Arbitron's PPM's reveal twice as many radio listeners
Arbitron has been testing their portable people meter in major U.S. markets. The PPM is an electronic audience measurement device intended to replace Arbitron's manual diary system. Results of the tests are a good news/bad news story for radio. In Houston and Philadelphia, the PPMs revealed that the actual radio audience is larger than thought, but they listen for shorter periods and change stations frequently. Average quarter hour ratings (AQH), an important measure used to set rates for commercials, were lower in the PPM tests. Nevertheless, the fact that audiences are larger than previously measured is very good news. This new found "reach" will give radio an edge in competing with television for ad dollars.
The portable people meters are similar in appearance to paging devices. They detect an inaudible code embedded in the audio signal of participating radio stations, and store the data for transmission to Arbitron's computers. Data is uploaded when the PPM is docked at the end of each day, making overnight results available to Arbitron and its clients. Arbitron plans to roll out the portable people meters in 100 U.S. markets by 2008.
Trouble for newsmags
News magazines; They used to be so popular - Dateline, Primetime and 20/20. But with lackluster ratings the last few years, they are becoming dinosaurs. Morning network news shows, Entertainment Tonight and Access Hollywood, cover the same ground so who really needs the newsmags? The only successful show in the news magazine format, and one that continues to deliver ratings, is CBS' 60 Minutes.
Its no surprise tha most of the newsmagazines dropped any pretense of smart journalism years ago. Now they are just a rehash of tabloid headlines. Primetime hit its highest rating in three years when it ran a piece on Joran Van der Sloot, the main suspect in the Natalee Holloway disappearance case. All in all, it doesn't look too optimistic for the newsmags. Reality TV has taken over as the thing to watch.
The measurement challenge
For several years now, media agencies and advertisers have been asking for better and more immediate audience measurement data with wiich to calculate their return on investment. Advertisers pay to reach a particular demographic, and they want proof  that the programming delivers.
But the speed with which digital technologies have caught on and made content available for download to DVRs and handheld devices has compounded the measurement problem. Forrester Research projects a "tripling in DVR penetration ovr the next two years to at least 25% of households.
In the first 20 days that programming was available for Apple's new video IPOD, the company sold more than 1 million downloads at $1.99 each. Among the top sellers: ABC's Lost and Desperate Housewives. The company offered highlights of the NCAA Championships at the same price.
Broadcast networks are partnering with the cable operators to develop a new revenue source from video-on-demand airings of network shows. Both CBS and NBC have agreed to make content available for a fee, creating an additional revenue stream for the networks. They will have to decide whether to offer the VOD shows with or without commercials.
Changes both in the way content is distributed and consumed make information on how viewers interact with the new technologies critical to media agencies and advertisers, and increasingly difficult to capture.
Online shopping's appeal to women
Female online shoppers outnumbered males in 2005 holiday shopping. A majority of female shoppers in age groups 18-30 (59%) and 31-40 (75%) say they prefer online to traditional bricks and mortar shopping. Both men and women gave convenience as their top motivation for shopping online. Among survey participants in the 41-70 age range, slightly more men (68%) than women (63%) preferred online shopping. 
Source: WebSurveyor 2005 Holiday WebShopper Report
Network TV is the place to be
"Despite declining ratings for the past 10 years, advertisers have stuck with broadcast television because of its ability to deliver mass audiences", says a Veronis Suhler Stevenson report. The one media that always weathers economic downturns is network television. Advertisers may postpone new product advertising, but will keep spending to maintain a marketing presence. At an average cost of $24 cost-per-thousand for a 30-second primetime.spot, network television is stil an economical way to reach a broad audience. Even the smaller broadcast networks can still draw a sufficient mass of viewers "to make a profound impact" for advertisers, says Lee Westerfield, senior media analyst at Harris Nesbit. If cuts are made to ad budgets, everything else is on the block, but the mass draw of broadcast keeps advertisers spending even in hard times.when making purchasing decisions. Women notice finer details than men and will ask more questions. The more information you give them in their advertising and marketing materials the better. Women will synthesize what they learn and make a decision once they feel they have enough information.
 
Comments and suggestions are welcome at (203)458-3284 or gmminc1@aol.com
CT MEDIA BUYING AGENCY
Connecticut Advertising Agency
Gaskell Media delivers the kind of custom marketing Connecticut companies need to succeed in the increasingly competitive world of commerce today. A full-service menu of strategies, including both traditional and internet marketing campaigns. Range of services, depth of expertise, and commitment to excellence make Gaskell Media the choice of management professionals and specialists.
Marketing & Media Negotiating Company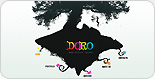 Public Relations Company
Gaskell Media Management negotiates national and local television, cable, radio, outdoor, print and Internet campaigns for numerous clients both locally and nationally.

We have actually negotiated and placed media advertising schedules for the media. Broadcast television, radio stations and cable systems have utilized our services to market their product.