Newsletter
Gaskell Media Newsletter
Spring 2005--Volume 19, No. 4
People Will Do Anything For Money - A commentary by Mary L. Gaskell
The last several years has been a big boom for reality television - big bucks for big success. Survivor, Fear Factor, The Amazing Race and now The Contender - all have one thing in common that the producers of such shows would never want to happen - tragedy that results in the death of a contestant. Najai Turpin of The Contender died on February 14th in Philadelphia not due to an injury, but to suicide, before the airing of the show. Executive producer Mark Burnett of Survivor and The Apprentice, and also The Contender, is known for requiring extensive waivers of responsibility from contestants, plus thorough psychological testing of a participant's mental fitness. You would think they would want to do the same for The Osbornes' show, or even Following Farrah - what is reality television coming to? But no, it's really for those shows where the stunts are the show.
Even with the waivers, some of the lawsuits that have been filed against reality shows such as Culture Shock, Scare Tactics and the like, come from people who say the stunt was "far beyond what they had bargained for." Case in point is the complaint from Kara Blanc on Scare Tactics, who bolted from a limo when she was listening to the car's radio that said the United States had been taken over by aliens, charging in her lawsuit that she suffered severe physical and emotional injuries. The settlement brought about a low seven figure settlement. Jill Mouser went to New Mexico to compete in a stunt that would have given her $75,000. It was a takeoff on a Native American rite of passage where Mouser who was rigged upside down - to a chair called the "harness of pain," sued, claiming she and her partner Marcus Russell, had suffered excruciating back pain which went far beyond what they had bargained for.
The daredevil feats that used to be performed by only the exclusive Hollywood elite stuntmen, now are given over to the ordinary person. When Perry Barndt of Fear Factor (20 years plus in the stunt business working on such films as Air Force One and The Terminator) looks a contestant in the eye and says, "If you do not listen and do not do what I tell you, you can die," you would think that those words would be enough for anyone, except a professional, to change their mind. But in fact, that is not the case.
For a contestant's one moment of glory - there can be injury and death. Risk takers aside, the industry is going too far to glorify the so called fun in watching someone else's pain. Even though the ratings have gone down for the most part in viewing of reality TV shows, the networks continue to produce them. P.T. Barnum once said, "A sucker is born every minute." Just consider Byron Velvick, the latest Bachelor. His car was hit broadside by an electrical-utility truck on the way to the show. Even though he was hurt, he pretended to be in better shape than he really was "because he didn't want them to find a replacement."
But what happened to Turpin puts it all into perspective. No one can predict what will happen. But as Stallone says with regards to the Turpin tragedy, "You almost wish you could shake him and go, "Wait a second, pal. You only had to wait two and a half more weeks until the show's debut. I would have said, "It could change your life. Just hold on. Things can't be that bad." Ultimately, they were.
PAGE 2
Nielsen's Vision for the Future
Whatever your opinions are about Nielsen Media Research and how they collect data, this 80+ year old company is changing how it will meter viewing. Nielsen, which has been the broadcast television standard for measurement of audience demographic information for years, is looking to Paul Donato, chief research officer for the company, to make sweeping changes. His vision encompasses a number of unique and exciting projects. The new metering devices include:
Electronic "tags" - capable of telling Nielsen who is in a room when a TV set is on
Super secret "imaging" - technology that can tell Nielsen if the people in the room are in front of a TV set while a program is on
"Mailable" meters - an inexpensive way to send meters via the postal service -- and returned and reused
"Portable people meters": - they can measure radio usage and other media in addition to TV
"Talking meters" - they communicate with viewers in the room and may be able to ask questions
With regard to cable, operators have discussed getting together to create a TV ratings service, but so far, that hasn't happened. Their networks are rated only on households now, not demos. What will fundamentally alter Nielsen's plans for measurement is how it is consumed, and how advertising fits into the mix. Oddly enough, the biggest threat to Nielsen's future is not new technology or threat of a rival, it's Nielsen's clients. If they feel the data is not truly credible, they may stop using it to make business decisions. What would our media industry be like without a cost per point perspective?
--------------------------------------------------------------------------------
Infinity Radio to Develop Industry-specific sales specialists
In hopes of growing automotive sales, Viacom's Infinity radio group plans to develop account executives with special knowledge of the automotive industry. Automotive advertising now contributes 12 to 16 percent of radio revenue. Infinity has hired Adam Goldfein, a former auto executive, to head automotive sales, provide training, and disseminate industry information to account execs. If the specialized sales units can increase automotive industry spending, Infinity may retrain more of its sales force to specialize by industry.
--------------------------------------------------------------------------------
Early Morning Money Machines
The one billion dollar morning shows - NBC's Today, ABC's Good Morning America, and CBS's The Early Show - are far more profitable than prime time programming. Prime time shows are expensive to make and provide a modest return on investment. TheToday Show's $500 million in sales last year, was 10% of NBC's total. Of that, $300 million is profit, for a 60% return.The Today Show's profits are roughly equivalent to what NBC derives from all its other ad sales combined. Today's dominance in early morning ratings allows NBC to charge a annual premium of $80 million.
But perennial front runner, Today, has been slipping, down 5% in total audience and in the desirable adults 25-54 demo. Today's producer brushes aside concern that the show may be in need of a makeover. He points out that Today attracts more high income viewers - those earning $75,000 or more - than its competitors thus allowing NBC to charge a premium. NBC can absorb weakness or failures in other parts of its schedule as long as Today continues as its cash cow. Any threat to Today's dominance has to worry the folks at NBC.
--------------------------------------------------------------------------------
Kraft Foods Advocates "Sensible Solutions"
Kraft Foods will phase out TV commercials for their sugary snacks on Nickelodeon and the Cartoon Network. Food giant, Kraft, is the biggest advertiser on these cable networks. Children aged 6-11 compose about a third of the networks' average viewers per day. Child obesity in the news and lawsuits targeting fast food companies may be responsible for Kraft's increased sensitivity to the issue.
Who is ultimately responsible for the epidemic of obesity in American kids? Jim McNeal, a former Texas A&M marketing professor says, reasonably, "Oreos don't come into the house by themselves." On the other hand, some studies have shown that exposure to advertising does affect children's eating habits. Kraft's "noble gesture" will probably have little effect on advertising aimed at kids. As one children's TV executive put it, "That's where the money is."
PAGE 3
Long Live the "King" - Someplace Else!
The so called "King of all Media" is going away, not far away but just to Sirius Radio and who is to replace Howard Stern is still "up in the air." Over the last 10 years Howard Stern has not only made a name for himself, he has been named in lawsuits because of his profanity. Now he can swear to his heart's content because he will officially be off the radio broadcast air of Infinity, Clear Channel, etc. by January 2006. As Sean Compton, VP of and national program coordinator, Clear Channel Communications puts it, "I don't think anyone will replace Stern. It's like saying who is going to replace Paul Harvey."
So now the daunting task is who can become the next biggest @#*!#@! that will attract Men 18-34? There is front runner, Erich "Mancow" Muller, longtime morning man on WKQX-FM (Emmis Comm) in Chicago, and a number of others. There is even talk about Chris Rock, Jimmy Kimmel and Opie (Gregg Hughes) and Anthony (Cumia). But these jocks just can't do the same "talk" as Stern or "hot talk" as he is known for in the industry.
However there is more to this. In February, the House approved legislation to raise the maximum penalty for indecent radio and TV broadcasts to $500,000, up from a current ceiling of $32,500. Ouch!
So hot talk aside, the talk of who will be the king also hinges on what radio group can afford to take a financial chance with the likes of a Stern wannabee.
--------------------------------------------------------------------------------
Would You Fire Your Boss?
Last year Badbossology.com conducted a survey. Of about 1,900 people who completed the questionnaire, 48% said they would fire their boss if they could. It gets better - 29% would have their boss assessed by a workplace psychologist, and 23% would send their boss for management training. As Gary Lahey, co-founder, put it, "Great managers are available but the recession has devalued their worth. Price, age, and a lack of a true understanding of the workforce capabilities and the company's ultimate needs from their workforce are a recipe for failure."
--------------------------------------------------------------------------------
Latest Radio Ad Lab Study Shows Importance of Radio in Media Mix
The second in a series of three studies being conducted by the Radio Ad Effectiveness Lab (RAEL) found that radio ads, when used along with television spots or newspaper, increase brand recall. The researchers swapped one of two TV ads for two radio ads and achieved a 34 percent increase in brand and product recall. When two radio ads were added to a newspaper campaign, replacing one of two newspaper ads the results were in even better. The study, "The Benefits of Synergy: Moving Money into Radio", was conducted in 2004 by RAEL along with The Pretesting Company.
The Radio Ad Effectiveness Lab is a not for profit, independent research organization. Their mandate is to improve industry understanding of how radio advertising works, and increase advertiser/agency confidence in radio as an advertising medium.
--------------------------------------------------------------------------------
.Can A&E Make the Mob Pay?
Paying a record $195 million for cable rights to The Sopranos, one can say it's like building a mansion in a ghetto. A&E's programming has gone to the dogs - including Dog - Bounty Hunter since they lost Law and Order to TNT. They know drama and their ratings show it. So now after feeble attempts to improve their primetime line up - they choose The Sopranos, hoping it will bring in viewers for their other shows. Of course they have to edit out some of the profanity, violence and nudity but can they really recoup their investment in a four-year window? Will advertiser sign up becasue there weren't any when it ran on HBO? The jury is still out on this one.
--------------------------------------------------------------------------------
Family Friendly Progamming Good for Advertisers
Results of ongoing viewer research by Initiative Media were presented at a recent Family Friendly Programming Forum (FFPF) seminar. Initiative's results show that viewing in groups affects retention of ads. Viewers who watched with family or friends were more likely to remember product categories and specific ads, channel-surf less and record less. The FFPF is comprised of 47 companies who came together to finance family friendly programming.
PAGE 4
Alt Media: You're Never Alone
Taxi tops, comfort stations, elevators, subway stations, bars, fitness clubs, theater lobbies...all offer opportunities to deliver your advertising message. Alternative media is gaining market share helped by a few companies with national distribution who can reach multiple markets. Helped, also, by advertisers willingness to consider alternatives to traditional media. Fragmented audiences, declining viewership, and personal video recording devices have advertisers worried about the future of big media. This has given those in the alternative media business an opening. Described as "place-based, out of home advertising" , alt media sellers have identified locations, mostly urban, where we spend time/pass through and are using them to target messages to us. Acceptance of Clear Channel Outdoors' digital billboard technology is aided by CCO's advertising contracts in airports and malls in top markets. Clear Channel Taxi Media's roof-mounted TV screens on cabs in major urban markets display ads containing text, pictures, and animation. Massachusetts based Captivate, recently purchased by Gannett Corp., plans to expand its network to 16 of the top 20 markets. Captivate offers advertising opportunities on TV screens in business elevators. (Hmmm...Captivate ... captive... captive audience?) Zoom Media, another alternative media company, is partnering with the New York City Department of Parks & Recreation. Zoom will place poster-sized billboards in 100 New York City comfort stations.
--------------------------------------------------------------------------------
Fox News Still Number 1
The Fox News Channel continues to dominate cable news to the chagrin of its competitors. In the February sweeps, FNC averaged 1.5 million viewers - up 18 percent from February 2004. Despite efforts to boost viewership with the hire of Jonathan Klein, CNN fell 21 percent to 637,000 viewers. In addition, NSI reported that MSNBC was down 14 percent with 289,000 viewers.
--------------------------------------------------------------------------------
WPIX NY Counterprograms with '70s Classics
Welcome Back Kotter, Taxi, The Jefferson's, and The Odd Couple, classic '70s sitcoms, are part of WPIX's Saturday night lineup of family friendly favorites. The shows are holding their own from 8 to 10 p.m., averaging a 2.0 rating, and garnering positive viewer feedback. PIX hopes to convince some of the sitcoms stars, like Tony Danza, to host an evening of "PIX at Night".
--------------------------------------------------------------------------------
Karpowicz to Steer Meredith Broadcasting
In his new role as station group chief, Paul Karpowicz leads the 15th largest US station group, Meredith Broadcasting. Formerly VP of Television and Director for LIN Television, Karpowicz is a 30 year veteran of local broadcasting who has extensive background in programming and sales initiatives. During his time at LIN, he doubled the size of its owned stations from 12 to 23.
Karpowicz will be based in Hartford, Connecticut, where he plans to emphasize local news and community involvement. "The biggest challenge is to continue to make our stations relevant in an environment with more than 200 channels", says Karpowicz.
Comments and suggestions are welcome at (203)458-3284 or gmminc1@aol.com
CT MEDIA BUYING AGENCY
Connecticut Advertising Agency
Gaskell Media delivers the kind of custom marketing Connecticut companies need to succeed in the increasingly competitive world of commerce today. A full-service menu of strategies, including both traditional and internet marketing campaigns. Range of services, depth of expertise, and commitment to excellence make Gaskell Media the choice of management professionals and specialists.
Marketing & Media Negotiating Company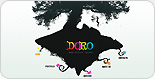 Public Relations Company
Gaskell Media Management negotiates national and local television, cable, radio, outdoor, print and Internet campaigns for numerous clients both locally and nationally.

We have actually negotiated and placed media advertising schedules for the media. Broadcast television, radio stations and cable systems have utilized our services to market their product.