Newsletter
Winter 2008
   Volume 21, Issue 1
---
Consumers favor environmentally responsible companies
A recent study of consumer attitudes towards companies that are making changes to combat climate change found that 79% of U.S. consumers could not name a single brand that was tackling the problem. Yet, the study found that a majority (63%) view favorably companies that do make the effort. Although consumers will not punish a company for not changing its environmental practices, 41% say they have actively selected a brand that does make the effort to be "greener". Most interesting finding: only 18% of those surveyed either don't believe that climate change is real, or see it as a threat but refuse to change their behavior.

This survey identifies a marketing opportunity for "green" brand leadership. "Increasingly, leading brand companies are recognizing that environmental issues have the potential to impact brand value – positively or negatively – and are taking action." 
Source: Consumers, Brands, and Climate Change, The Climate Group, 2007
Top 5 brands according to the Climate Brand Index:
    1.   GE
    2.   Toyota
    3.   BP
    4.   Ford
    5.   Honda
Source: The "Climate Conscious Consumer", a study of US consumers by The Climate Group and jointly funded by Sky and Lippincott.
---
Green economics: a megatrend say bank analysts
Investment bank Morgan Stanley estimates the market for clean energy sources to grow as much as $1 trillion a year by 2030. The bank is initiating coverage of the clean energy industry. Deutsche Bank analysts called efforts to tackle climate change a "megatrend" investment opportunity. Deutsche Bank has already attracted $8.5 billion into climate change funds, which target companies that cut greenhouse gases or help people adapt to a warmer world, in sectors from agriculture to power and construction.
Source:  Consumers, Brands, and Climate Change, The Climate Group, 2007
---
The embryonic "green market" holds promise for companies that embrace it, and leading brands like Coca Cola, Nike, UPS, and Wal-Mart have got the message
Nike is switching their Los Angeles drayage fleet from diesel to Liquefied Natural Gas. Using LNG, Nike's trucks will emit 18 percent less CO2 and 96% less particulate matter per mile compared to diesel. "Nike and our affiliate companies are committed to a 30 percent absolute CO2 reduction for inbound logistics by 2020," said John Isbell, Nike's Director of Corporate Logistics Services. Nike has joined the Coalition for Responsible Transportation (CRT), a group advocating for policies and public/private partnerships that encourage the use of cleaner truck technologies in port cities. "We think LNG trucks can be part of the approach for addressing the air quality impacts of drayage trucking in the area around these vital ports," says CRT spokesperson James Jack.

Consumers are increasingly aware that plastic bottles, for water or soft drinks, take 1,000 years to degrade. Coca Cola  has redesigned its bottles to reduce materials and has pledged to recycle 100% of it bottles sold in the U.S.

UPS has invested more than $15 million to convert its delivery fleet to alternative fuel technologies. They've taken delivery of 139 new propane delivery trucks and have ordered 167 Compressed Natural Gas (CNG) trucks. UPS' alternative-fuel "Green Fleet" now stands at 1,629 vehicles, the largest such private fleet in the transportation industry.  It includes CNB, liquefied natural gas, propane and electric and hybrid electric vehicles.

Pittsburgh Paints is introducing a line of non-volatile organic compounds (VOC) paints called "EcoEcho" for 2008-2009. Many interior and outdoor paints used today contain high levels of VOCs to help them dry faster. Unfortunately, VOCs emit smog-forming chemicals into the air that are a major contributor to ground-level ozone pollution. Lower VOC paints preserve both indoor and outdoor air quality and reduce the incidence of eye or respiratory irritation from exposure to VOC fumes. Pittsburgh Paints Pure Performance Paint is the first paint to receive Green Seal Class A Certification, a mark of environmental responsibility. Green Seal is an independent  non-profit organization dedicated to safeguarding the environment and transforming the marketplace by promoting the manufacture, purchase, and use of environmentally responsible products and services.

Two of the nine BJ's Wholesale Clubs in Connecticut have converted to solar energy in part through a grant from the Connecticut Clean Energy Fund. Conservation Services of Massachusetts developed the system, will manage the operations and sell clean power back to BJ's. The systems will result in a combined reduction of CO2 emissions by 86 tons a year and will generate 180,000 kilowatt-hours of electricity annually. The photovoltaic arrays cover nearly 16,000 square feet of roof space and are the largest solar installations at retail sites in Connecticut. "At BJ's Wholesale Club, we believe that the comprehensive energy-management plan must support energy, efficiency, commodity-purchasing strategies and the application of innovative and environmentally beneficial technologies such as renewable energy," explains Michael Pace, BJ's Wholesale Club energy engineer.
---
Wal-Mart: saving the earth 
It started as a defensive strategy to counteract years of bad press, but now the big box giant has found religion in green marketing. It wants to remake itself as an environmentally responsible company. Wal-Mart plans to invest $500 million in sustainability projects, and has formed 14 "sustainable value networks" composed of its own executives, suppliers, environmental groups, and regulators. The networks meet to share ideas, set goals, and monitor progress. Each network has a different focus: facilities, internal operations, logistics, alternative fuels, packaging, chemicals, food and agriculture, electronics, textiles, forest products, jewelry, seafood, climate change, and China. Wal-Mart has asked its suppliers to measure their carbon footprint and find ways to reduce it. Skeptics doubt Wal-Mart's sincerity; sincere or not, Wal-Mart can influence the behavior of its 1.8 million employees, its 176 million customers, and 60,000 suppliers.

As if to demonstrate their seriousness, management invited Al Gore to show his movie, An Inconvenient Truth, to a group of 800 employees gathered at the company's Bentonville, Arkansas Headquarters. Gore's parting words to the assembled Wal-Martians: "There need not be any conflict between the environment and the economy."

"We will not be measured by our aspirations. We will be measured by our actions."  Wal-Mart CEO Lee Scott on making sustainability part of his core strategy.

Lee Scott, Wal-Mart's CEO, has set ambitious goals: Increase the efficiency of its vehicle fleet by 25% over the next three years and double the efficiency in ten years. Eliminate 30% of the energy used in stores. Reduce solid waste from U.S. stores by 25% in three years. "Wal-Mart is the biggest private user of electricity in the U.S.; each of its 2,074 super centers uses an average of 1.5 million kilowatts annually… It has the nation's second-largest fleet of trucks, and its vehicles travel a billion miles a year. If each customer who visited Wal-Mart in a week bought one long-lasting compact fluorescent (CF) light bulb, the company estimates, that would reduce electric bills by $3 billion, conserve 50 billion tons of coal, and keep one billion incandescent bulbs out of landfills over the life of the bulb." CNNMoney.com

Wal-Mart had an assessment of its overall operations and their impact done by an outside consulting firm. Among the findings: Eliminating the excess packaging on a line of toys would save $2.4 million a year in shipping costs, 3,800 trees, and one million barrels of oil. The company installed machines in its stores to recycle and sell plastic that it used to throw away. The machines have added $28 million to the bottom line. Says CEO Scott, "If we throw it away, we had to buy it first. So we pay twice – once to get it, once to have it taken away. What if we reverse that? What if our suppliers send us less, and everything they send us has value as a recycled product? No waste, and we get paid."
---
Conduct a green audit
Organizations with solid environmental policies are gaining competitive advantage over other businesses. Let your customers know that you are concerned and are acting to limit your business's impact on the planet. Involve them in the effort.
Take steps to "green" your business:
Eliminating wasteful packaging materials.
Consider the raw materials you use and whether there are more environmentally friendly options.

Check your company's energy consumption and take measures to lower energy costs by lowering the thermostat. Turning the heat down by just 1 degree will save
10% on your annual heating bill.

Use the energy saving features on office equipment like computers, faxes, and printers. Turn them off in the evening.

Look at the materials you throw away and see if there is an opportunity to recycle.

Investigate any environmental tax breaks available to businesses.

Ask employees to submit ideas for eliminating waste from business processes and recognize their contributions in some way.

Measure your company's carbon footprint and set annual goals for reducing it.


---
Consumers want businesses to be playing a bigger role than they are today
Source: Consumers, Brands, and Climate Change, The Climate Group, 2007
---
TVB's electronic trading system
Spot TV buyers will be able to send first quarter 2008 orders electronically using the Television Bureau of Advertising's ePort.  ePort is an open standard electronic platform to which any trading partner – advertisers, agencies, broadcasters, and station reps – can send any transaction (e.g. order, make good) and from which any trading partner can receive any transaction, whether national or local. The new system will support these processes: order, order revision, make good, invoice, contract, log times, avail request, avail submission, invoice discrepancy. Nearly 500 stations have signed on to use the system. Seed money from the National Association of Broadcasters made the project possible. A demo of the system is available at www.tvb-eport.net
---
New Fox Business Network
News Corp.'s latest cable venture, a "business friendly" business channel targeted to Main Street, was launched October 15. Fox Business starts life with a distribution of 30 million, while CNBC reaches 95 million homes, and Bloomberg TV's 24-hour business channel reaches 43 million viewers. FBN will reach about half of Comcast's 24 million subscribers, and has distribution agreements with Time Warner Cable and Charter Communications. An HD version will be available to satellite television subscribers through News Corp.'s own DirectTV.
Business news attracts an affluent – yearly income around $100,000 - though small, audience of 250,000 viewers in daytime. Because of that, CNBC is highly profitable. Ad revenues topped $500 million in 2002 but were $313 million in 2006. FBN is not aiming for the day traders and money managers who tune to CNBC. Fox News Executive Vice President Kevin Magee plans to draw viewers from "soap operas, game shows, anywhere we can."
---
Electronic billboards
Trans-Lux Corp of Norwalk, is the only Connecticut company that manufactures and supplies stand-alone, large scale, full color, outdoor electronic billboards for digital electronic display advertising. The Outdoor Advertising Association of America identifies digital billboard technology as the second fastest growing advertising medium after the Internet. Currently, there are only about 500 digital electronic billboards, compared to about 450,000 traditional billboards.
Trans-Lux's electronic displays can be programmed in real time to allow advertisers to change their message at a moment's notice. According to Trans-Lux's president, Michael Mulcahy, a billboard operator can realize a five- to 15-fold increase in income by switching to electronic billboards. "Our product allows the operator to sell time to multiple advertisers, who can then deliver multiple messages throughout the day, targeting different demographics. This provides infinitely more revenue opportunities for the operator than does the traditional static billboard." Their products, which include PromoWall, LED Message Center, and VisionWriter are sure to interest retailers.
Trans-Lux Corp, which has been listed on the American Stock Exchange longer than any other company currently listed in the exchange, made its name in the 1920s by installing a stock ticker at the NYSE that let brokers see the ticker tape simultaneously.

Source: TVB, Nielsen Media Research Custom Survey 2006
Comments and suggestions are welcome at (203)458-3284 or gmminc1@aol.com
CT MEDIA BUYING AGENCY
Connecticut Advertising Agency
Gaskell Media delivers the kind of custom marketing Connecticut companies need to succeed in the increasingly competitive world of commerce today. A full-service menu of strategies, including both traditional and internet marketing campaigns. Range of services, depth of expertise, and commitment to excellence make Gaskell Media the choice of management professionals and specialists.
Marketing & Media Negotiating Company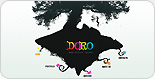 Public Relations Company
Gaskell Media Management negotiates national and local television, cable, radio, outdoor, print and Internet campaigns for numerous clients both locally and nationally.

We have actually negotiated and placed media advertising schedules for the media. Broadcast television, radio stations and cable systems have utilized our services to market their product.