Newsletter
Winter 2007
   Volume 20, Issue 1
---
"Virtual" word of mouth
Positive word of mouth referrals lead to new business. The recommendation of a friend, family member, or colleague carries greater weight than other forms of promotion. The Internet has been promoted as a word-of-mouth medium and its effectiveness in reaching millions of people has been proven. Video clips like the JibJab animations spread like viruses as Internet users forward them to friends who do likewise. YouTube, the website that lets you broadcast your own home made videos, is credited with undoing a Virginia senator's bid for re-election, when a video that cast him in an unattractive light surfaced on the popular site and was picked up and replayed by cable news.
A study by the Keller Fay Group found that most word of mouth is still spoken - either face to face or over the telephone. Ed Keller, CEO, reported his findings at the "Word of Mouth Marketing Summit & Research Symposium". He found that 70% of word of mouth referrals are made face to face; 19% are a result of phone conversations; 4% are email, and instant messaging accounts for 3%. Keller did find that the Internet inspires word of mouth conversations (9%), as does television (11%).
---
Are your salespeople prepared?
In a recent study conducted by the magazine Purchasing, buyers complained that unprepared or disinterested salespeople were their number one dislike.
A separate survey, conducted by Herbert Research, of vice presidents and sales managers of mid to large size companies, found that sales people spend less time preparing than their bosses and clients would like. Sixty-two percent of sales professionals surveyed spend less than 20 minutes preparing, and 33.3 percent spend less than ten. The vice presidents and sales managers who participated in the survey, expect their sales people to spend at least 30 minutes preparing.
When asked how they acquired information about their sales targets, nearly half of the respondents said the Internet was their main source, with 43.8 % using Google exclusively. A surprising 1.6 % used the Wall Street Journal Online. The sales professionals rated newspapers lowest as a source of information.
---
Net Promoter Score
The Net Promoter Score is a metric created by Satmetrix and loyalty expert Fred Reichheld of Bain & Co., to measure customer experience and profitable growth. It starts with the simple question: Would you recommend us to a friend or colleague? The NPS allows a company to identify promoters and detractors, producing the single most reliable indicator of a company's ability to grow by measuring its performance in its customers' eyes.
NPS is based on the fundamental perspective that every company's customers can be divided into three categories. "Promoters" are loyal enthusiasts who keep buying from a company and urge their friends to do the same. "Passives" are satisfied but unenthusiastic customers who can be easily wooed by the competition. "Detractors" are unhappy customers trapped in a bad relationship. Customers can be categorized based on their answer to the ultimate question.
The best way to gauge the efficiency of a company's growth engine is to take the percentage of customers who are promoters (P) and subtract the percentage who are detractors (D). This equation is used to calculate a company's Net Promoter Score.
---
Spanish-language TV growth outpaces general
Advertising revenue will pour into Spanish-language stations faster than it will flow into general-market stations, according to a forecast from Kagan Research, of Monterey, California. Kagan forecasts ad revenue on TV stations targeting Latinos will grow 6.5 percent on a compounded annual basis through 2010. Revenue is expected to increase 5 percent in 2007, 8 percent in 2008, 4 percent in 2009, and 9 percent in 2010, when expenditures will surpass $1.9 billion. (Source: Radio Sales Today)
---
NBC scores with Sunday Night Football
In its first year on NBC, Sunday Night Football averaged a 9.4 rating among men 18-49, according to Nielsen Media Research, a 262 percent increase over the same period last year. SNF ranked third among all prime-time programming in the fourth quarter, with an 8.9 rating in adults 18-49. Dick Ebersol, chairman of NBC Universal Sports & Olympics, credited SNF with the network's turnaround. He also credits SNF with the successful launch of NBC's Heroes, a drama geared toward a young male audience. Promos for the new series ran during Sunday Night Football.
---
Bad profits
Profits that come at the expense of customer relationships can cost you. One bad experience can drive a customer to your competitor. Research has shown that 60 to 80 percent of customers who defect from your company actually fall into the "very satisfied" categories. They left because they were not satisfied with their most recent sales experience, and failed to receive adequate customer service in response.
What can you do about this? First recognize that your lowest paid employees have more contact with customers than those at the managerial level. Have you prepared them? Your sales training should cover all aspects of interaction between front line employees and customers. From personal appearance to attentiveness to problem solving and resolution, make sure that your company's public face is consistent with your brand image.

---
Keeping track of your best customers saves on advertising
Direct mail is one of the most targeted, measurable, and cost-effective ways to sell your products. Do you have a mailing list of your best customers? If you're starting from scratch, consider purchasing a list from a reputable direct mail service. Responses from your first direct mail campaign should go into a customer database for future mailings. Add to your database by asking customers to supply their own information. Offer an enticement, such as a preferred customer card, advance notice of sales, in exchange for addresses. If you publish a newsletter, or can offer some other kind of free and useful information, customers may volunteer their addresses or email in exchange for receiving it. You can also get addresses from customer checks. It is always better, though, when customers are interested enough to provide their own information. A purchased list of names is a good place to start, but a small database of qualified names gets the best results.
---
Radio revenue up
Radio revenue increased 3 percent in grand total combined spot and non-spot dollars during the month of November 2006 compared to the same month from 2005. Total combined local and national spot revenue for November 2006 was also up 3 percent over November 2005. National ad dollars climbed 16 percent November 2006 over November 2005, while local sales figures fell 1 percent November of this year compared to November of last year. Non-spot revenue rose 13 percent November 2006 over November 2005. (Source: Radio Advertising Bureau's Radio Sales Today)
---
Localism is Fox's new strategy for its O&Os' websites
The look of the websites is simple and standardized across markets for Fox's 25 owned and operated stations. Design and technical operations are centralized, but editorial control is completely local. Each website will be a standalone, community-based business. The sites will take aim at the market owned by newspapers, offering community news, breaking news, traffic, weather, sports, movie times, real estate, classified ads and directories. "I believe that our Web business is the first chance we've had to build a completely different business that happens to reside inside our TV stations", says Dennis Leonard, VP/general manager of Fox's WBRC in Birmingham, Alabama. "This is an opportunity for a whole new revenue stream". "We've gone from maybe 100,000 page viewers on our best month to well into the millions now" Leonard says. WBRC was one of the first Fox stations to launch its site, coinciding with the return of American Idol star Taylor Hicks to his Birmingham hometown in May.
---
Direct mail tips
In a survey conducted by USPS/Innomedia of 1500 households, 67 percent of respondents said that regular mail feels more personal than email. Consumers who receive companies' mailed catalogs also make up to 37 percent of those firms' e-commerce dollars.
Direct mail do's: tips for a creating a successful direct mail piece:
Keep paragraphs short – maximum 3 sentences
Use outline form for lists of key benefits
Bold or underline key points
Place call to action, i.e., response, near top of piece
Repeat call to action and always keep it in sight, especially if the piece runs to more than one page
Sell the offer – your goal is to get a response
Take the perspective of the target: "Your company will benefit…."
Use active language
Formula:
State problem or opportunity
Give benefit
Action
Offer description
Action
Product mention
Act now because…Limited offer, time deadline…
Benefit to responding
Action
---
Radio and the consumers' mind: how radio works
As a follow-up to their 2004 study that found radio to be the most personal medium, the Radio Ad Effectiveness Lab (RAEL) devised a new study intended to shed light on the psychology of radio advertising. The study of selected adults 18-54, compares participants' perceptions of radio, television, newspapers, and Internet. RAEL found that "consumers choose radio to satisfy personal wants and needs, and as a result, radio affects listeners at a very individual and emotional level. Furthermore, radio advertising also benefits from that personalized connection. Radio ads, like the programming that contains them, are seen as "speaking to me" and radio advertisers are associated with "trying harder to reach me personally".
Radio touches the emotions Listeners have a more emotional connection with radio than they do with newspapers, or the Internet, and it's more personal than for television or the Internet. The top five attributes that people associated with radio: "Improves your mood" (58%), "Makes you relax" (46%), 'Comforts you" (43%), "Makes you feel motivated" (43%), "Helps you have a good time" (43%).
Ads are relevant Radio listeners expect a local orientation to ads, seeing a connection between radio and their communities. The study found that "targeted advertising on radio leads to consumer expectations of advertising relevance", leading the authors to conclude that "radio is the medium with the highest potential advertising receptivity".
The Radio Ad Effectiveness Lab is funded by the radio industry. To read the complete findings of this study, go to www.radioadlab.org
---
What happens when the spots come on?
A study conducted by Arbitron, Media Monitors and Coleman, using Arbitron's new portable people meters in Houston, analyzed 93,876 commercial breaks during November and December 2005. They found that the lowest rated minute during a average commercial break is 92 percent of the size of the audience before the spots began. Other findings:
The lowest rated minute during an average commercial break in morning drive is 94% of the lead-in audience. The high level of audience retention in the morning drive daypart suggests greater listener engagement in the morning.
The audience for one-minute breaks is nearly the same as the lead-in audience, 99.6%, and the lowest rated minute in two-minute breaks is 94.7 %
The lowest rated minute during three, four, five, and six-minute breaks ranges from 87.7% to 89.4% of the lead-in audience.
The st74udy authors conclude that "radio does a remarkable job of holding its audience through commercial breaks".
The study findings are available at http://www.rab.com/ppm_spot_study.pdf
Comments and suggestions are welcome at (203)458-3284 or gmminc1@aol.com
CT MEDIA BUYING AGENCY
Connecticut Advertising Agency
Gaskell Media delivers the kind of custom marketing Connecticut companies need to succeed in the increasingly competitive world of commerce today. A full-service menu of strategies, including both traditional and internet marketing campaigns. Range of services, depth of expertise, and commitment to excellence make Gaskell Media the choice of management professionals and specialists.
Marketing & Media Negotiating Company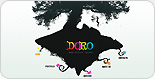 Public Relations Company
Gaskell Media Management negotiates national and local television, cable, radio, outdoor, print and Internet campaigns for numerous clients both locally and nationally.

We have actually negotiated and placed media advertising schedules for the media. Broadcast television, radio stations and cable systems have utilized our services to market their product.