Newsletter
Volume 21, Issue 2
---
SNL premiere draws big ratings, hype

September 17, 2008

Saturday Night Live kicked off its 34th season with an Olympic hero, but it was returning star Tina Fey who stole the show. 
Host Michael Phelps, fresh off his record-setting performance in Beijing, hosted the show which drew its highest rating in nearly five years.  While a great deal of this rating spike can be attributed to the excitement surrounding Phelps, it was the returning Fey who garnered a great deal of buzz in the weeks prior to the premiere. 
Much of this hype was due to her perceived resemblance to Republican vice-presidential nominee Sarah Palin, whom she portrayed in the shows' opening skit.  In the weeks leading up to the episode's airing, speculation around Fey's possible involvement was rampant, prompting executive producer Lorne Michaels to say "the whole world cast her in that role." 
Fey was paired as Sarah Palin with cast member Amy Poehler, who portrayed Hillary Clinton in the show's opening skit.  Another surprise guest, actor William Shatner, made an appearance during Phelps' opening monologue, as did Phelps' mother. 
As for Phelps, he was not asked to do a whole lot, but the general consensus seems to be that he was decent enough.  Although at times he appeared to stumble over his lines, Phelps still showed the charisma that has made him reportedly worth $50 million in endorsements.  Referring to his eight Olympic gold medals in his opening monologue, Phelps said, "This seriously is like the ninth best moment of my life."
Between the tremendous buzz surrounding Phelps, as well as the interest in Fey's portrayal of Palin, SNL scored a true ratings hit.  It drew a 7.4 rating, a 64 percent increase from the previous season's opener, and the highest for a season premiere since 2001.  The show, which historically has often been at its best during presidential election season, did not disappoint, despite the fact that neither presidential candidate was mentioned at all during the episode.  Reportedly, Barack Obama had initially been scheduled to appear on the show as well, but he cancelled at the last minute.
Despite this, the series certainly was able to garner a great deal of interest, and with the race to the White House only intensifying, SNL seems poised for big things this season.
---
Opinion: Emmy nominations show the rise of cable
By Chris Dann

With the July 17th announcement of nominees for the Primetime Emmy awards, it has become clear that basic cable has grown up.  Both FX's Damages and AMC's Mad Men made history when they were nominated in the category of Outstanding Drama Series, becoming the first basic cable shows to be honored as such.  While the big four networks picked up their share of nods, it has become clear that along with HBO, cable presents another challenge to the Emmy establishment. 
Take FX, for example.  After spending most of the 1990s and early 2000s airing re-runs of Fox shows, it has emerged as a critical favorite with edgy shows like The Shield, Nip-Tuck and Rescue Me.  With the nomination of Damages after just one season, it is evident that FX is ready to play with the big boys.
Similarly, AMC is well on its way to becoming a cable powerhouse, having picked up 20 nominations between Mad Men and Breaking Bad.  When one considers that these two shows are the channel's first forays into the world of original dramatic programming, this accomplishment is even more impressive.
Of course, the model for these and other cable networks hoping to break through into the world of original programming is clearly HBO.  In recent years, the former premium movie channel has produced several critical darlings, including The Sopranos, Sex and the City, and Deadwood.  But with many of these shows ending their runs, an opening has appeared through which shows like Damages and Mad Men have come.  Still, HBO did lead all channels with 85 total Emmy selections.
Even with those 85 nominations, there was still one HBO show whose snubbing continues to amaze.  That would be David Simon and Ed Burns' outstanding crime drama, The Wire.  Despite tremendous critical acclaim, the series has been unable to break through among Emmy voters over the course of its just-concluded five year run.  While it did snag a single nomination for writing, it is hard to comprehend why a show which is held in such high regard by reviewers has not gained any true recognition in the form of Emmy nominations.  Ken Tucker of Entertainment Weekly said the show "Certainly The Wire was the best show on the air during its five seasons, and can stand shoulder to shoulder with some of the greatest achievements in series television."  Ultimately, the show may have suffered from its complex plotting, dark themes, and predominantly African-American cast.  Certainly, it is a great injustice that it was never nominated for any major awards. 
Despite this snub, the 60th Emmy Awards still contain many other surprises.  It is clear that cable television has begun it's ascension among the ranks of ABC, NBC and CBS.  One can only wonder if this has put these networks on notice, and can lead to greater programming overall.  As Herbert Hoover once said, "Competition is not only the basis of protection to the consumer, but is the incentive to progress."   In television's case, recent trends suggest that the continued emergence of cable will only further competition, and in turn, a better product for viewers to enjoy.
---
Who is reading the newspaper?
By Chris Dann
With newspaper sales declining, many have looked to readership demographics in order to determine possible causes.  By far, the largest disparity in daily newspaper readership is between age groups.  Data collected by Scarborough Research in 2007 found that 67% of people aged 65 years or older read the newspaper daily.  In comparison, among people aged 18-34, 35% read a daily newspaper.  Generally speaking, the younger the age group, the less likely they are to read a newspaper every day.
Education and income are also good predictors of newspaper readership.  When it comes to education, it is generally true that the more education a person has, the more likely they are to read a newspaper.  A 2004 study by the Newspaper Association of America found that 34% of people who did not earn their high school degree read a daily newspaper.  This can be compared to 51% of high school graduates, and 60% of college grads.
Similar statistics can be found concerning household income.  Among homes with an income of less than $40,000, forty-six percent read a daily paper, compared to fifty-nine percent of those who made more than $40,000.  Other statistics have also found that readership increases with the value of the reader's home.
So by and large, it is clear that the primary readers of newspapers are older, wealthier individuals with at least a bachelor's degree.  The most alarming sign for this industry is the age of its readers.  While some of their loyal older readers are literally dying off, younger adults are turning to the internet for news instead.  A study conducted by the Carnegie and Knight foundations found that baby boomers read newspapers a third less than their parents, and Generation Xers another third less than the boomers.
What does all this mean?  Certainly, it appears that newspaper readership will continue to be skewed towards older Americans.  But for those looking to attract younger demographics, it would appear that the future is in electronic media, and not print.
---
Newspaper sales continue to fall
By Chris Dann
After seeing the worst sales decline in 60 years in 2007, American newspapers could be in for an even worse year in 2008, based on sales figures so far this year. 
In the first quarter of 2008, newspaper advertising sales fell 14%, the eighth time they have dropped in a row.  This was the largest drop in a single quarter since 1971, when that data began being recorded.  The previous mark was an 11.9% drop which occurred in the fourth quarter of 2001.
Additionally, the Newspaper Association of America has reported that sales of daily newspapers has declined 3.2% since 2003, while sales of Sunday papers have fallen 4% in that same time period.
While some have suggested that much of these lost advertising dollars have gone to newspaper websites, the gap between online and print ad revenue is still large.  In total, newspapers lost $8.43 billion in the first quarter.  To contrast, online revenue was a total of $804 million in the same time period.  Overall, website sales rose 7.2% from the previous year, the smallest increase since those numbers began being recorded in 2003.
Overall, paper sales have been trending downward consistently for years.  But the staggering drop to being 2008 has left many to wonder if they have finally hit rock bottom.  And if not, just how much further can the newspaper industry fall? 
CT MEDIA BUYING AGENCY
Connecticut Advertising Agency
Gaskell Media delivers the kind of custom marketing Connecticut companies need to succeed in the increasingly competitive world of commerce today. A full-service menu of strategies, including both traditional and internet marketing campaigns. Range of services, depth of expertise, and commitment to excellence make Gaskell Media the choice of management professionals and specialists.
Marketing & Media Negotiating Company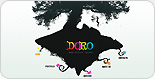 Public Relations Company
Gaskell Media Management negotiates national and local television, cable, radio, outdoor, print and Internet campaigns for numerous clients both locally and nationally.

We have actually negotiated and placed media advertising schedules for the media. Broadcast television, radio stations and cable systems have utilized our services to market their product.