Newsletter
Summer 2006

Volume 19, Issue 8
---
Reaching mom and dad through Junior
Advertisers targeting adults are increasingly buying time on kids networks like Nickelodeon, Toon Disney, and Cartoon Network. Why are the adult only advertisers attracted to kids programming? Recent research has shown that children do influence their parents buying decisions. The cable networks point to "co-viewing" - parents watching with their children - as a way to reach an adult audience.

A Nickelodeon study concluded in 2004, found that nearly 90% of parents ask for their children's opinions when buying products for themselves. Jim Perry, senior VP of Nickelodeon Integrated Advertising Sales, says "its a parents' market as well." Perry notes that Nickelodeon has had seven auto advertisers, Holiday Inn, Embassy Suites and Best Western, and a growing number of technology brands including Microsoft, Dell, Epson, and HP. "When moms watch TV with their kids, they have a conversation about it. That means that advertising is resonating not only with the child but also with the mom", says Tricia Wilber, senior VP of advertising sales and promotions at Disney ABC Cable Networks Group. She adds that 28% of kids 2-11 who watch Toon Disney do so alongside an adult 18-49 years old. Co-viewing is even higher on Toon Disney's prime time block, Jetix
---
New service turns local broadcast archives into revenue
ClipSyndicate, from broadcast-monitoring company, Critical Mention, is a video syndication service that offers local broadcasters and other video content producers, the opportunity to turn their archived video into a new revenue source. ClipSyndicate will supply non-media websites with appropriate video clips for rebroadcast. Subscribers have the option of free video packaged with ads, or they can insert their ads. Clear Channel Television has signed on to the service. Though users to their websites watch about 4 million streams per month, Clear Channel sees the ClipSyndicate as a way to expand beyond their own distribution channels. ClipSyndicate will share revenues with the broadcasters
---
On-demand technologies insulate citizens says Williams
NBC Nightly News anchor Brian Williams, told Broadcast & Cable Magazine that the "portability and on-demand" technologies allow viewers to filter out bad news. Williams sees his role, in part, as providing a civics lesson to lesson to his viewers
---
Micro-marketing: brand a stamp
The US Postal Service is offering corporations a unique marketing opportunity by letting them imprint their logo on first class postage. A USPS spokeswoman said, "We want to make mail more interesting to consumers." Hmmm .... more interesting than Elvis? Hewlett-Packard has bought into the idea and will use its corporate logo, plus pictures of founders Bill Hewlett and Dave Packard, on their outgoing mail. How about a stamp with a picture of the famous garage where Bill and Dave started out? Now that's exciting.
---
CBS signs with Arbitron
CBS has signed a seven-year deal to use Arbitron's portable people meters ratings service. CBS will use the ppms in the 35 markets included in Arbitron's planned rollout where CBS has a presence. The deal strengthens Arbitron's bid to dominate the radio ratings measurement industry.
---
ANA gives go ahead to eBay for "media marketplace"
Advertisers and marketers have been talking about an online media trading exchange for buying and selling media for some time. Now eBay has pitched the idea of auctioning television ad inventory to the Association of National Advertiser's Television Advertising Committee, and the ANA has given the online auction site permission to run a test of the concept.

Wal-Mart and number of other large advertisers are backing the concept, though other large companies oppose the idea. There are concerns that auctions will drive up the price, especially for the most desirable spots, to the advantage of advertisers with deep pockets. The purpose of the auction or trading exchange is to achieve a price based on, and responding to, market forces, at a given moment in time.

Obviously, there will be winners and losers, but there are risks inherent in the current system. Companies buying during the upfronts are gambling that the networks programming offerings will be successful and attract viewers. Yet a percentage of new programs are canceled well before year end
---
Cablevision's Dolan supports a la carte
Chairman Charles Dolan is going against his industry in supporting a system that lets cable subscribers decide which networks they want to receive. "We really need to catch up with the grocery store in this regard and stop requiring customers who want nothing more than a dozen eggs to also buy a pound of cheese. Customers should be able to buy what they want, as part of a package or independent of a package."
---
Family Friendly Programming
The Family Friendly Programming Forum was founded by 44 major advertisers who believed their products were best advertised on shows suitable for family viewing. The forum covers the networks' development cost of family friendly scripts. ABC has picked up five shows sponsored by the FFPF including: Betty the Ugly, Brothers & Sisters, and Notes from the Underbelly. NBC has scheduled Friday Night Lights and the CW picked up Runaway.
---
School BusRadio
A Massachusetts start-up, BusRadio, wants to pipe age-appropriate content, public service announcements, and advertisements, into school buses as they travel to and from school. One hour of programming breaks down into 44 minutes of music and news, six minutes of PSA's and safety messages, two minutes of contests, and eight minutes of corporate sponsorships. Edison Media Research found that overall student behavior improved dramatically with the introduction of BusRadio. They emphasize safety: that students are more likely to remain in their seats, are less noisy and more willing to abide by the rules. It's an attractive idea for advertisers trying to reach the youth market. Depending on the lead time to get advertising included in the day's broadcast, BusRadio could be used to promote television shows airing the same day and movies opening the same week. The abillity to reach teens and tweens with such precision and timeliness should appeal to advertisers.

BusRadio is the brainchild of the entrepreneurs who created "Cover Concepts", a company that provides free book covers printed with ads for major national advertisers to schools.
---
There we are?
NBC News is launching a new advertising campaign: "Whereever you go, there we are." The new slogan is intended to convey the ubiquity of NBC's news coverage: on air, on cable, online, and on your phone, as the network plans to make its news content available on all emerging platforms. The concept is good, but the actual slogan seems either bland, or menacing, depending on your interpretation.
---
Convergence
Internet technology and digital broadcasting are converging, and Clear Channel Television's Senior VP/Director of Engineering Mike DeClue, sees viewer interactivity as critical. Radio station have taken the lead by streaming audio, podcasting, and creating content specifically for the digital audience, such as in-studio performances. DeClue believes broadcasters must find ways to integrate content into mobile and portable video platforms, and make possible a two-way conversation with their audience.
---
Streaming network video
The broadcast nets, ABC, CBS, and NBC are embracing new technology, each with a different strategy. Through May and June, ABC streamed ad-based and free, full episodes of Lost, Desperate Housewives, Alias, and Commander-in-Chief. CBS has created an ad-based broadband channel featuring original web-exclusive content, and content linked to hit shows like Survivor and The Amazing Race. "Webisodes" from NBC feature original content from The Office. ABC was first among the broadcast networks to exploit the new digital medium when it offered fee-based videos through Apple's iTunes.
---
Transit Television
Soon Atlanta's commuters will be able to watch their local news on the bus. Meredith Broadcasting's CBS affiliate WGCL is producing five minute newscasts to run through 500 buses on Atlanta's MARTA transit system. Atlanta is one of five markets including Orlando, Florida and Los Angeles where transit TV services will run on trains and buses. There are plans to expand this service to other major cities including Washington and Boston.

Transit TV runs hour long cycles of morning and afternoon programming with 46 minutes of news, weather, and 14 minutes of advertisements and promotional spots. In Los Angeles, where 1.2 million commute on buses every day, the exposure is comparable to a network show.
---
What women want
In response to declining numbers of women listening to radio, Arbitron embarked on a study of its female diary-keepers. 1,060 women aged 18-54 were queried. The findings are reported in "What do women want?".

The women respondents agreed on a number of points. Whatever the format, women want more of what they tune in to hear: if it's music, they want more of that; if it's a talk format, they want more of that. And they want to hear songs identified. Seventy six percent said too many commercials cause them to change the dial. They want programming that they can listen to with their children. They will tune out any content that's inappropriate for children, and dislike "rude announcers". When asked to be more precise, the women listed "crude", "lewd", "racist", "sexist", "obsene" and "profane" talk as turn-offs.

Women who belong to "frequent-listener clubs" are much more positive and loyal, spend more time listening, and use radio in making purchasing decisions. Word of mouth carries more weight with women; if they hear about radio programming from a friend, they are more likely to take an interest. Contests were not popular with 40% of the women surveyed, and only 23% find them entertaining. Contests may appeal to frequent listeners club members, and at-work listeners, but they don't have mass appeal.

Advertisers are aware of the importance of women, and specifically target them. They know that women contribute to family incomes, often control the family budget, and make most purchases. Nevertheless, advertisers and radio programmers may learn something new from these survey results.

Comments are welcome.

gmminc1@aol.com
CT MEDIA BUYING AGENCY
Connecticut Advertising Agency
Gaskell Media delivers the kind of custom marketing Connecticut companies need to succeed in the increasingly competitive world of commerce today. A full-service menu of strategies, including both traditional and internet marketing campaigns. Range of services, depth of expertise, and commitment to excellence make Gaskell Media the choice of management professionals and specialists.
Marketing & Media Negotiating Company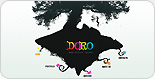 Public Relations Company
Gaskell Media Management negotiates national and local television, cable, radio, outdoor, print and Internet campaigns for numerous clients both locally and nationally.

We have actually negotiated and placed media advertising schedules for the media. Broadcast television, radio stations and cable systems have utilized our services to market their product.