Newsletter
Spring 2007
Volume 20, Issue 2
---
Traditional advertising drives online product searches
A survey conducted by the Retail Advertising and Marketing Association (RAMA) found that 47.2% of shoppers are most likely to start an online search after viewing a magazine ad; 42.8% were inspired by TV ads; 42.3% by newspaper ads.
RAMA found that women were more likely than men to respond to coupons (41.8% versus 29.0%) and in-store promotions (29.0% versus 24.5%). Word-of-mouth inspired more of men's searches (36.1% versus 29.5% for women). The poll of 15,700 shoppers found that 92.5% of adults "regularly or occasionally" go online before making a purchase. Electronics are the most researched category (50.8%) followed by apparel (31.9%) and appliances (27.0%).
The conclusion RAMA draws from the poll: "When it comes to advertising, retailers always need to be careful not to put all of their eggs in one basket. While search engine marketing continues to be a popular strategy, retailers should not lose sight of traditional advertising channels to promote products and services."
---
Outdoor revenues predicted to increase 5.7% this year
In the current fragmented media world, one "old media" format – billboards -- has not been hurt by competition from new media. Two of the largest billboard owners are publicly traded Lamar Advertising and Clear Channel Outdoor. The two Wall Street favorites have seen their stock rise in the past 12 months and market analysts are bullish on their future revenues. Shares of Lamar rose 36%, with revenue growth of 11% and net income up 20% from the previous year. Clear Channel Outdoor, which was partially spun off by parent Clear Channel Communications last year, saw its stock rise 43% in the last year; and analysts expect their revenues to increase 9 % to $798 million, and earnings to increase 28%  to 15 cents per share. Thomson First Call analysts are forecasting cash flow growth of 10% for Lamar and 12% for Clear Channel Outdoor in 2007.
Billboards are perhaps the only medium that has been helped by media fragmentation. We're spending more time in our cars, commuting or sitting in traffic, so.advertisers can count on daily commuters seeing their billboards. The future looks even brighter as companies like Lamar and Clear Channel Outdoor convert to digital billboard technology, which will allow them to sell space in dayparts, increasing the number of ads they can sell, and boosting sales.
---
MapQuest's "send to cell"
A new service from mapquest.com, allows users to create driving directions and maps online and later access them from web-enabled mobile devices. The service was created in partnership with Vindingo, publisher of consumer applications for mobile phones. From an office or home computer you create a map and driving directions, register your mobile phone number, click "send to cell", and a text message containing a link is sent to your cell phone. The link will open a page and display your map and directions, sized to fit your mobile device's screen. All the dynamic functions of mapquest.com are available to the mobile application, such as, zoom, pan, and search. Features include routing options – shortest distance, shortest time, avoid tolls, avoid highways, reverse direction -- points of interest and local business listings. Most major wireless carriers support the service.
There are no ads on any of the MapQuest mobile products, but that will change eventually. MapQuest director of Wireless, Alan Beiagi, said the company is evaluating a range of ad types.
---
Two series mark the new TLC
My First Home, which debuts in April, follows prospective buyers as they negotiate the process of buying a first home. Century 21 and Ethan Allen have signed on as sponsors of the half-hour show that is expected to integrate relevant products into its 12 episodes. The second new offering, also scheduled for April, The Real Deal, is a renovation/resale series. The two shows promise to be a great vehicle for advertisers targeting potential new home buyers and home renovators, e.g., realtors, home improvement retailers, mortgage brokers, etc.
TLC is targeting a younger audience – 29 to 42 – following an effort by TLC's executive vp and general manager David Abraham to develop programs that focus on health, finance, and personal growth. Abraham's success is affirmed by a 12 percent increase in viewers 18-48, and a 12 percent increase in prime viewers as measured by Nielsen Media Research data, in 2006.
---
"Early" local news @ 10 p.m. competitive
In many markets, local news shows in the 10 p.m. slot, are beating their 11 p.m. counterparts. More than 200 stations now carry news at 10. Building on their ratings success, some are now expanding into the 11 p.m. timeslot: WTTG and WTVT in Tampa, KMSP and KPTV in Minneapolis, and in April, Chicago's Fox O&O will go to 90 minutes. This is the perfect time to extend successful 10 p.m. news, with 2008 politicals on the horizon, as viewers become engaged in the presidential campaign.
Fox has done particularly well tie-ins to the popular American Idol and 24. Frank Cicha, senior vp, programming, says they're up a collective 16 percent in households from a year ago. And, Fox's 10 p.m. newscasts beat all 11 p.m. newscasts in four of nine local people meter markets: Boston, Los Angeles, Washington, and Atlanta.
---
New technology to streamline media buying
The Television Bureau of Advertising has announced plans to develop a paperless, electronic system to streamline the process of buying and selling TV advertising. The open-standard system, TVB ePort, will facilitate transactions between advertisers, agencies, broadcasters and station reps. TBA expects the system to be up and running by the end of the year.
The process of buying media is a detailed, labor intensive one, fraught with the potential for error. Agencies typically deal with dozens of media outlets while putting together campaigns for multiple clients. They generate and keep track of reams of paperwork that is part of the ordering and scheduling process, and post-order, check affidavits, reconcile invoices, and negotiate makegoods for missed spots. The ePort system will automate backroom processes and stewardship of buys, from orders to makegoods, including traffic instructions and log times, freeing up agency time for the all important negotiation process, which will not be automated.
---
Three reasons to be nicer to your customers
Reason 1: It costs far less to keep a customer than it does to make a new one.
Reason 2: Customers who've done business with you and had a positive experience, will do business with you again.
Reason 3: Satisfied customers are lead generators. Through word-of-mouth recommendations, your customers market your business and drive new customers to you.
What can you do to keep them happy? Be sure to differentiate old customers from prospects in any direct mail piece you send. Rregular customers should not receive offers they are not eligible for, such as a "first time customer" opportunity. Use your customer database to identify those who've shopped with you before, and tailor a message to them. Find reason to keep in touch.Reward your loyal customers with special offers. Don't focus all your efforts on bringing in new customers. Remember, competitors are romancing your customers. If you neglect them, they may leave you for the other guy.
---
Local broadcast TV revenues up 21.5% in Q4
Local broadcast television ad revenues were up 21.5% in the fourth quarter of 2006, compared with the same period in 2005, according to the Television Bureau of Advertising (TVB) analysis of estimates supplied by TNS Media Intelligence/CMR in the top 10 markets. For all of 2006, revenues were up 11.5% over 2005. While political spending on the mid-term elections was huge (+267.6%), revenues were up in all of the top ten categories during the final quarter of 2006. Automotive was up 13.1%, restaurants, 16.5%, telecommunication, 34.7%, insurance and real estate, 15.3%, furniture stores, 6.8%, and ad spending on motion pictures was up by 27.3%.
Network TV posted a 6.1% decline for the quarter (and a 2.0% gain for the year); syndicated TV declined 7.7 in Q4 (and increased by 0.3% for the year). Taken together with local broadcast television revenues, total broadcast TV posted a 3.8% increase for the quarter, and a 5.3% increase for the year. (Data can be found at www.tvb.org.)
 

---
"Radio's biggest spenders speak up"
The Local Advertiser Perceptual Study, conducted by Arbitron and Sales Insights, focused on the perceptions of radio's biggest local spenders. Radio leads in the criterion advertisers consider to be the most important for selecting a medium: the ability to target a specific consumer. Those surveyed ranked cost-efficiency, i.e., total cost to purchase an effective advertising schedule, frequency and rank (in the advertiser's target demo) as important criteria in their decision making, and they gave radio high marks in these categories. Radio, above all other media, was felt to be the "most negotiable" and the "cheapest". Survey results are available at www.arbitron.com.
---
Arbitron measures away-from-home TV viewing
A recent study conducted by Arbitron revealed that out-of-home viewing is more ubiquitous and more important than most industry insiders believe. "The away-from-home TV audience has great potential for advertisers provided it can be quantified," said Carol Edwards, vice president, Television Services, Arbitron, Inc. "This study provides context about the nature of away-from-home TV viewing. The Arbitron Portable People Meter will, for the first time, give the industry the capability of capturing and quantifying the audience on an ongoing basis." The study found:
More than one-third (35%) of Americans age 12 and older (approximately 88 million) watched TV away-from-home in the past week.

Twenty-five % of respondents watch TV at someone else's home, 11 % watch television at a restaurant or bar, 7% at work, and 5% at a hotel/motel or vacation home; 12%  have watched at any other location away-from-home.

Fifty-eight percent of those who viewed TV away-from-home in the past week watched during the Fringe/News period, while 55% watched during Access/Prime Time. These are the two most popular dayparts for away-from-home TV viewing.

Those who watch TV away-from-home spend an average of two hours and seven minutes viewing away-from-home in a typical day.

Sporting events are not the only types of programs watched away from home. Nearly equal percentages have watched a sporting event (20%), a local station's news broadcast (19%), and an episode of a TV series (18%) in the last week away-from-home.

Heavy TV viewers (those who report having watched 5+ hours of TV in the last 24 hours) are more likely to watch television away-from-home.

People who watch TV away-from-home are less likely to tune away from commercials than when viewing at home.
The study was conducted from November 17 through December 19 of 2006. For more on the study, go to www.arbitron.com


---
Wireless weathercasting
In the 4th quarter of 2006, an average of 13 million people accessed weather services either by SMS (small message service) or through a wireless browser, topping usage of wireless news and sports, according to wireless market research firm, M-Metrics. Broadcasters are moving to fill the need for weather service to cell phones, by partnering with content providers, as well as providing branded services by channeling their own content. Soon TV stations around the country will be delivering weather, news, and sports to mobile devices.
Starting as low as $3.99 a month, mobile phone users with wireless Internet service, can get personalized weather information for over 80,000 locations worldwide. The service includes hour by hour, 7-day forecasts, and animated Doppler radar maps.
Thirty-two percent of the total mobile TV audience watches The Weather Channel. TWC also has the widest distribution, i.e., percentage of total audience with access to the channel, with an access rate of 82 percent. (Source: Telephia) "Mobile TV is the fastest growing wireless data service and marketers are working quickly to figure out how to capitalize on what has the potential to be the most important new form of media since the advent of the Internet", says Tamara Gaffney, director of product management for Telephia, a market research firm specializing in telecom and new media. "News and info is the killer app for mobile television… While still in its nascent stages, mobile TV shows significant and unique promise given the ability of the consumer to shift viewing from location to location", continues Gaffney. "As seen with ABC News, Fox Sports, and The Weather Channel, securing the widest distribution and coverage remains a primary objective."
Kenishka Agarwal, vp of mobile content at Telephia, says "Weather is the second most important data service for wireless users. Only wireless email tops it." He estimates that about 10.2 million cellphone subscribers regularly access the weather.
---
The debate goes on
Is media consolidation still a concern? Some on both sides of the argument think that events have made the argument moot; that the media ownership caps FCC Commissioner, Michael Copps has opposed raising, are no longer an issue. New media – broadband voice and video – are changing the landscape. Jeff Chester, executive director of the Center for Digital Democracy, long an opponent of media consolidation, believes the fight should be extended to include new media. Chester is more concerned with protecting public interest and diversity in a digital space he sees under threat from Big Media. The new players in this space will be phone, cable, and technology companies like Yahoo and Google. But Capps argues, "When more than 80% of Americans say local TV, radio or print is their most important source of information, I believe the fight against consolidation is a fight worth having."
Comments and suggestions are welcome at (203)458-3284 or gmminc1@aol.com
CT MEDIA BUYING AGENCY
Connecticut Advertising Agency
Gaskell Media delivers the kind of custom marketing Connecticut companies need to succeed in the increasingly competitive world of commerce today. A full-service menu of strategies, including both traditional and internet marketing campaigns. Range of services, depth of expertise, and commitment to excellence make Gaskell Media the choice of management professionals and specialists.
Marketing & Media Negotiating Company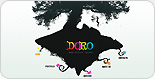 Public Relations Company
Gaskell Media Management negotiates national and local television, cable, radio, outdoor, print and Internet campaigns for numerous clients both locally and nationally.

We have actually negotiated and placed media advertising schedules for the media. Broadcast television, radio stations and cable systems have utilized our services to market their product.