Newsletter
Fall 2006

Volume 19, Issue 8
---
Customer loyalty is key to repeat sales and positive word-of-mouth
Recent studies in the U.K. and the U.S. have identified customer trust and loyalty as the most important determinants in return sales, cross-selling, and positive word-of-mouth. In both studies, survey participants stated that a trusting relationship with a company would lead them to return to that company and recommend it to others. They defined trust as "acting in their interest'.

In 2005, Carlson Marketing Worldwide surveyed 6,000 consumers in the U.K.. Eighty-five percent of the participants said they would recommend a company with which have a "trusting relationship". Fifty-five percent said they will spend more money with that kind of company.

Forrester Research's 2004 study of 6,000 North American consumers of financial services, found that "customer advocacy" or taking the customers' point of view, was the primary factor in return business and cross-selling.

Fred Reichheld, author and director emeritus of consulting firm Bain & Company, argues that the best indicator of company loyalty is a positive answer to the question: "Would you recommend this product or service to an associate, friend, or family member?" In his book, The Ultimate Question, Driving Good Profits and True Growth (Harvard Business School Press, 2006), Reichheld proposes and describes a metric he calls the "Net Promoter Score".

But pursuit of customer recommendation without first earning trust will get you nowhere. You must learn to take the customers' point of view in every action and transaction. Whether it's your return policy, customer rewards program, personal service, or marketing campaign, your first thought should be "how will this benefit my customers?" Your customers will reward you by returning again and again, and recommending your business to others. So ask the question. Would you recommend my business, my service, to others? The answer should go directly to the person who can quickly take action on it.
---
Focus on the individual
For many years now, market segmentation has been key to marketing and sales strategy: homeowners, women 25-54, empty nesters, power couples, etc. In putting so much emphasis on groupings, we may overlook the individual. After all, it's impossible to satisfy a "group" even if they share a zipcode or a lifestyle. It is possible to satisfy an individual customer.

Scott Hornstein, co-author of "Opt-in Marketing: Increas Sales Exponentially with Consensual Marketing"' (McGraw Hill, 2004) believes that the next big thing is customer care. According to Hornstein, "....many companies define and invest in the customer as a group, a set, a slice...But usually there is little or no value placed on the individual customer. In fact, interaction with the individual is widely viewed not as an opportunity, but as a cost to be driven down. And that's a loophole big enough to drive a competitive truck through".

Hornstein's point seems kind of obvious. But if you think about it, every interaction with a customer is an opportunity to make a good impression. Every point of contact is both an opportunity and a vulnerability. Whether it's answering the phone, responding to email queries, in-store service, delivery, you can influence in a positive way the individual's takeaway impression of your operation.

And remember, the goodwill you earn lasts just until you next interact with that customer. One bad experience is enough to break the bond.
---
Family-friendly programming good for advertisers
Results of ongoing viewer research by Initiative Media presented at a Family Friendly Programming Forum (FFPF) seminar, show that viewing in groups affects retention of ads. Viewers who watched with family or friends were more likely to remember product categories and specific ads, channel surf less and record less. The FFPF was founded by 44 major advertisers who believed their products were best advertised on shows suitable for family viewing. The forum covers the networks' development costs of family friendly scripts. ABC has picked up five shows sponsored by the FFPF for the coming season; NBC and the CW picked up one each.
---
Advantage: Newspapers
Newspaper readership has been declining for years, due in part to the immediacy of television news in the 24/7 cable era. But newspapers have been thrown a lifeline. The Web, and broadband penetration, offer papers the opportunity to update content as events unfold. Across the country, newspapers are challenging television news by launching websites that include video and webcasts. Mid-size and large papers like the Atlanta Journal Constitution and The New York Times are training reporters to shoot video, hiring videographers and multimedia journalists.

Fifty-two million U.S. homes now have the high-speed broadband connections needed to deliver quality video. Breaking news can be delivered to viewers outside of their homes via computers, cellphones, and IPods. By embracing video, newspapers can offer the background, detail and thoughtfulness of print along with the action, excitement, and timeliness of television.

A study by online-clip distributor, The News Market, and Northwestern's Medill School of Journalism, found that 39 of the top 40 daily newspapers in the U.S. use video on their websites. Seventy-nine percent of 150 publications surveyed are capable of producing video. Print media's share of online ad revenue in 2005 was $2 billion.
---
Tips for drawing eyeballs online
Research by the Online Publishers Association (OPA) found ads that blend into the look and feel of the page draw more eyes. They also recommend a background color similar to the surrounding content. Other findings from OPA's research:

• Ads inserted within the article text are seen more
• Ads located at the bottom or bottom right of the page get fewer viewings
• Ads closer to the upper left tend to be seen much more quickly
Local online advertising to double
Research firm Borrell Associates predicts local online advertising will increase by 32 percent to $7.7 billion next year. Paid local search is expected to remain the fastest-growing ad category, accounting for nearly a quarter of local online ad spending. By 2010, Borrell forecasts that local search and email will account for half of the online market.

Real estate and automotive are the top local ad categories, responsible for almost a third of all local advertising. Websites of daily newspapers and local TV stations are benefiting from the increase in local online advertising. Borrell projects that more than six percent of newspaper revenue will come from online operations in 2007.
---
Men and women shop and buy differently - Things to keep in mind when marketing to women:
Provide more product information than your competitors
Sociological studies have found that women's thought processes differ from men's when making purchasing decisions. Women notice finer details than men and will ask more questions. The more information you give them in their advertising and marketing materials the better. Women will synthesize what they learn and make a decision once they feel they have enough information.

Women view shopping as a learning process
Women's decision making tends to be more integrative: taking in new information, updating old, and chucking out anything that's not relevant. While they shop, they are educating themselves about product features and benefits. This also applies to online shopping. Seventy-eight percent of women in the U.S. use the Internet for product information before making a purchase, and thirty-three percent research products and services online before bying offline.

Men are looking for an acceptable solution
Men's thought processes tend to be more linear, single-minded, and directed toward an efficient and acceptable solution to a problem. Men are more likely to limit the number of criteria they consider in making a decision, whereas women will continue to take in and integrate information even if it prolongs the buying process.

Women will demand more customer touch points from any product or service
If you incorporate the higher information delivery and customer service standards of women into the development of your product or service, you are bound to give men more than they ever thought to ask for.

It is not necessary to create separate marketing approaches for men and women if you keep these points in mind. When you meet women's more demanding expectations, you will usually exceed the expectations of men.
WOMEN POWER
• American women are the largest national economy on earth
• Over the past three decades, men's media income barely budged (+0.6% after adjusting for inflation), while women's has soared +63%
• Women bring in half or more of the household income
• Women control 51.3% of the private wealth in the United States
• Women control most of household spending (about 80%)
• 68% of new cars are purchased by women
• 66% of computers are purchased by women
• 60% of home improvement buyers are women
• 33% of investment decisions are made by women
• 51% of consumer electronics are bought by women
Comments and suggestions are welcome at (203)458-3284 or gmminc1@aol.com
CT MEDIA BUYING AGENCY
Connecticut Advertising Agency
Gaskell Media delivers the kind of custom marketing Connecticut companies need to succeed in the increasingly competitive world of commerce today. A full-service menu of strategies, including both traditional and internet marketing campaigns. Range of services, depth of expertise, and commitment to excellence make Gaskell Media the choice of management professionals and specialists.
Marketing & Media Negotiating Company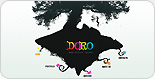 Public Relations Company
Gaskell Media Management negotiates national and local television, cable, radio, outdoor, print and Internet campaigns for numerous clients both locally and nationally.

We have actually negotiated and placed media advertising schedules for the media. Broadcast television, radio stations and cable systems have utilized our services to market their product.